We're professional Dry Cabinet, Dry Box, Nitrogen Cabinet Manufacturer and Supplier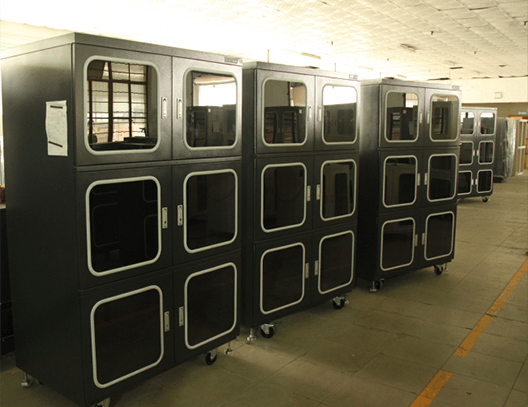 Hefei Jayon Instrument Equipment Co.,Ltd was China leading Dry Cabinet manufacturer and exporter, located in Hefei, China. We own production bases in Jiangsu.
We've accumulated over 20 years' experience with our own R&D Dept., our products ranges are 20%~60% RH Dry Cabinet, 10%~20% RH Dry Cabinet, 1%~10% RH Dry Cabinet, <5% RH Dry Cabinet, 1%~50% RH Dry Cabinet, Auto Nitrogen Cabinet and Baking Dry Cabinet.
We've exported dry cabinets to more than 30 countries. All products are CE certified, and widely applied in electronics, automotive, telecommunications, LED, medicals, semiconductor assembly services, electronics manufacturing services(EMS), military industry and photovoltaic industries.
The dry cabinet help us to upgrade product quality,with good performance,easy to operate.
The dry box stay high accuracy,that effectively store our Solar cells in dry environment.
The dry cabinet perfectly achieve our required humidity value ,it maintains humidity <5% RH
Get interested in our products?